Hotel Introduction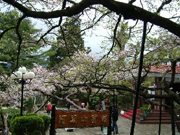 Eight years ago, government operated Alishan House entrusted Chao-Li Hotel Management Advisory Company for business management. Afterwards, Alishan House has obvious improvements in hotel amenities, and became the five-star holiday hotel at highest altitude in Taiwan.
Tel:05-267-9811
Hotel Address:No.16,Shan-Lin Village, Alishan Township, Chiayi County 605, Taiwan (R.O.C.)
Room Introduction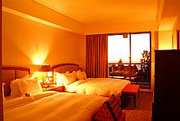 Alishan House has 135 suites, serving cypress View Suites since Japanese colonial period are the most popular choices of Alishan House.Alishan house is the Hotel that is the highest attractions in Taiwan. And offers decorative,elegant and nostalgia VIP suite as Chiang Kai-shek was stayed.Staying in Alishan House could experience the forest bath and make you feel enjoyment. Staying in Alishan House will bring you a unforgetable memories.
Peripheral Scenes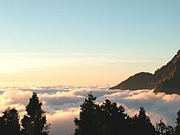 Alishan is famous for High-mountain Forest Railway, Forest, Cloud Sea and Roseate Glow at Sunset.Alishan House is in the middle of National Forest Recreation Area, tourists can get to Zhaoping Station, The Sister Pond, Shouzhen Temple and Cihyun Temple by walking.
Directions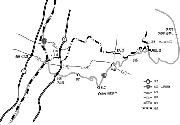 1.Driving on your ownDriving by #1 Freeway: Exit at Chiayi Interchange, get on County Highway #169, turn to Provincial Highway #18 Alishan Highway. Alishan National Scenic Area is located at 88.5km of Highway #18.Driving by #3 Freeway: Exit at Jhongpu Interchange, turn directly onto Provincial Highway #18.Total driving time is approximately 2 hours.Private vehicles are prohibited inside the park. Please park the car in the parking lot next to the front door toll station. Call us at 05-2679811 to arrange for free shuttle bus pick-up service in front of the Visitor Centre.2.Bus from Chiayi HSR Station or Chiayi Train Stationa.From Chiayi HSR Station, take BRT (Bus Rapid Transit) near Exit 2 to Chiayi Rear Train Station. BRT runs every at 10:10 and 11:40 the ticket price is NT$255.b.The BRT stop for Chiayi Rear Train Station is located at Bo-Ai Rd near Chung-Shing Rd intersection, after getting off the BRT, go across Bo-Ai Rd then take Chung-Shing Rd towards the train station.When approaching the train station, turn right and take the overpass across the railway instead of entering the station. c.The Chiayi County Bus Station will be right in front ahead after getting off the overpass. For those arriving by Taiwan Railway trains, the Bus Station is visible in the front-right direction when exiting Chiayi Train Station. Board Bus to Alishan which runs daily at 6:10,7:40, 8:10,8:40,9:10,10:10, 10:40,11:10,12:10,14:10 the ticket price is NT$221d.After arriving at Alishan Bus Station, please board our free shuttle bus in front of the Visitor Centre which is across the park lot from the bus station Call us (05-2679811 or ask the friendly staff at Visitor Centre to help make the call) to request for free shuttle bus pick-up if the bus has departed. Our shuttle bus runs daily from 7:00AM to 8:30PM.